Hello Free Soul,
Greetings from The 5th Gear Riders Club. Thank you for making us a part of your adventure, we appreciate all the support you have given us, and in case you haven't taken a ride with us already. Well, then now is the best time. Because, We're organizing a fund raiser ride towards "Men's Health" and we invite you to be part of our No Shave Movember movement. Join us on the weekend adventure  to "Morning ride to Idli Hotel" on 24th Nov 2018 (Saturday).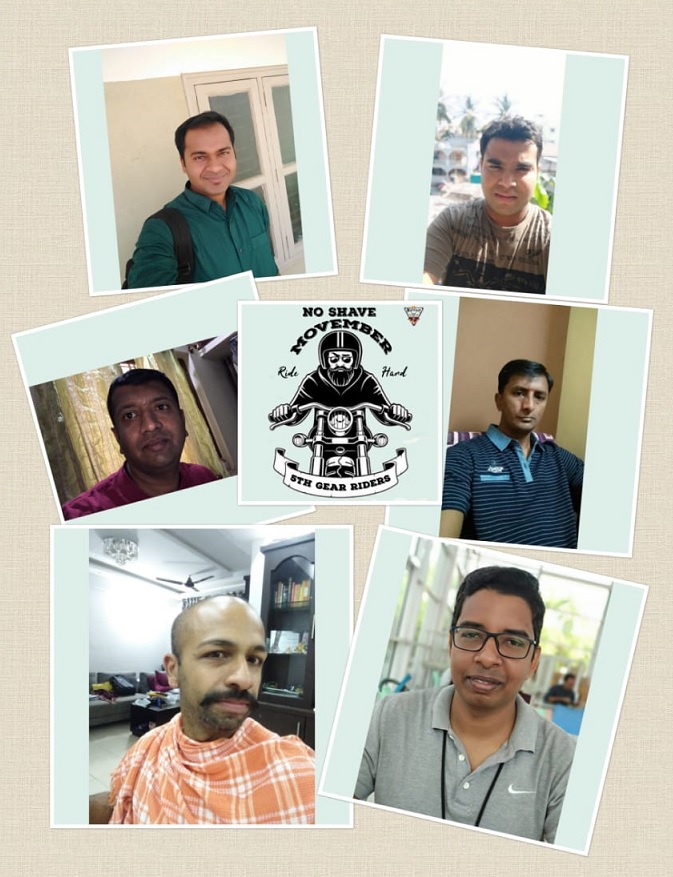 Eligibility criteria 
Follow The 5th Gear Riders in the social Media

Facebook: Click here 
Instagram: Click here
Meetup Start DateTime: 24/Nov 6:00 AM
Meetup End DateTime: 24/Nov 12:00 PM
Start Meetup Point: CMIT, yesvantpur.
Plan
Mode of Transportation: Motor Bike (minimum 150cc) and any car (as backup vehicle).
Total distance to cover: 120 kms (approx)
Things to Carry
Water
General medicines/first-aid kit
Route Circuit: NA
Route Map: NA
Please Note: Transfer 100/- rs to book your slot, payment details is shared via email once you register. This 100rs will be adjusted with your trip expense [Non refundable]
DISCLAIMER: We are not professional in organizing any sort of  activities. With mutual understanding of riders/pillions/drivers, we assume you are a free soul and can take care of your well being. In case of any unfortunate incident, The 5th Gear Riders,  organizer's and fellow members are not responsible and you take complete responsibilities of your well being. 
For more details and Any query:
LN Agrawal (9019422763 | info@5thgearriders.com)