Beginning on 24 August 2018, severe floods affected the south Indian state of Kerala, due to unusually high rainfall during the monsoon season. It was the worst flood in Kerala in nearly a century. Over 483 people died, and 14 are missing. About a million people were evacuated, mainly from Chengannur, Pandanad, Edanad, Aranmula, Kozhencherry, Ayiroor, Ranni, Pandalam, Kuttanad, Aluva, and Chalakudy, N.Paravur, Chendamangalam, Eloor and few places in Vypin Island and in few places of Palakkad. All 14 districts of the state were placed on red alert. According to the Kerala government, one-sixth of the total population of Kerala had been directly affected by the floods and related incidents. The Indian government had declared it a Level 3 Calamity, or "calamity of a severe nature". It is the worst flood in Kerala after the great flood of 99 that took place in 1924. (Source Wiki)
As a club, we donated the following list of items which was a sum total of Rs. 27,844 for the Kerala people: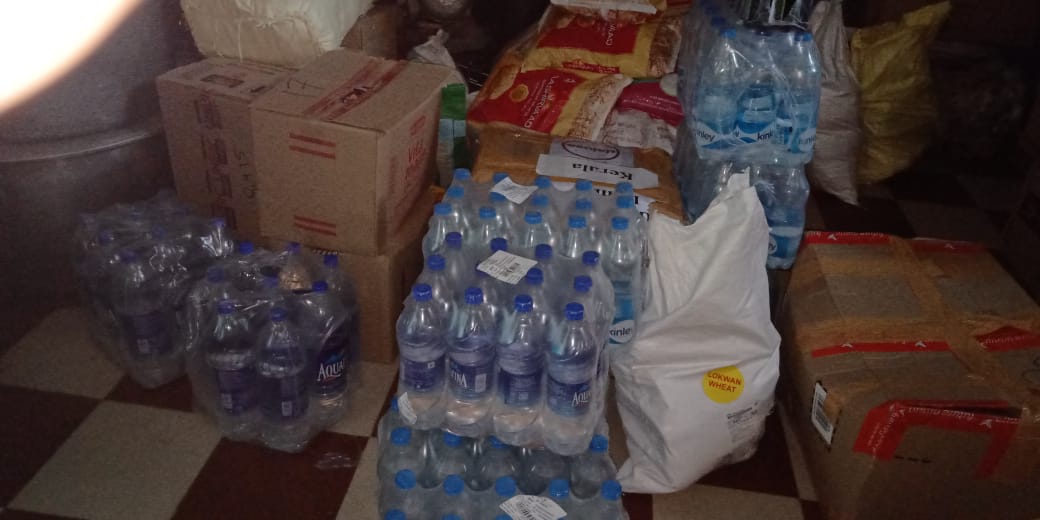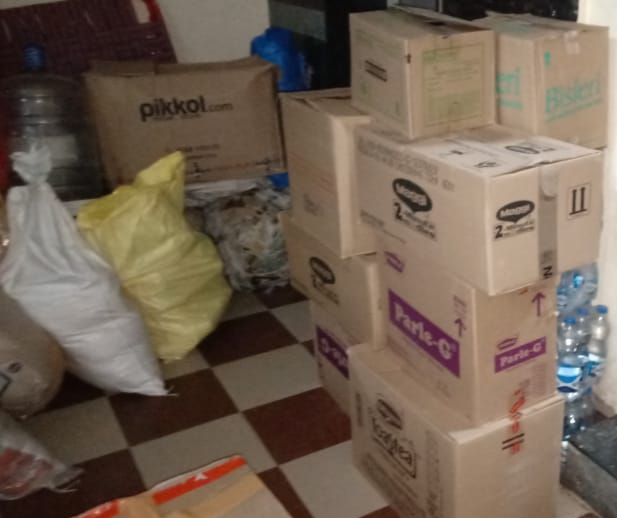 Heavy rains along with low pressure over India's western coastline has led to severe floods in Kerala and the Kodagu district of Karnataka. This low pressure has stayed constant over the Kerala Karnataka coastline for the past fortnight. We at 5GR also lended our help to Kodagu district and transferred Rs. 15,000 for Banker's Relief Fund.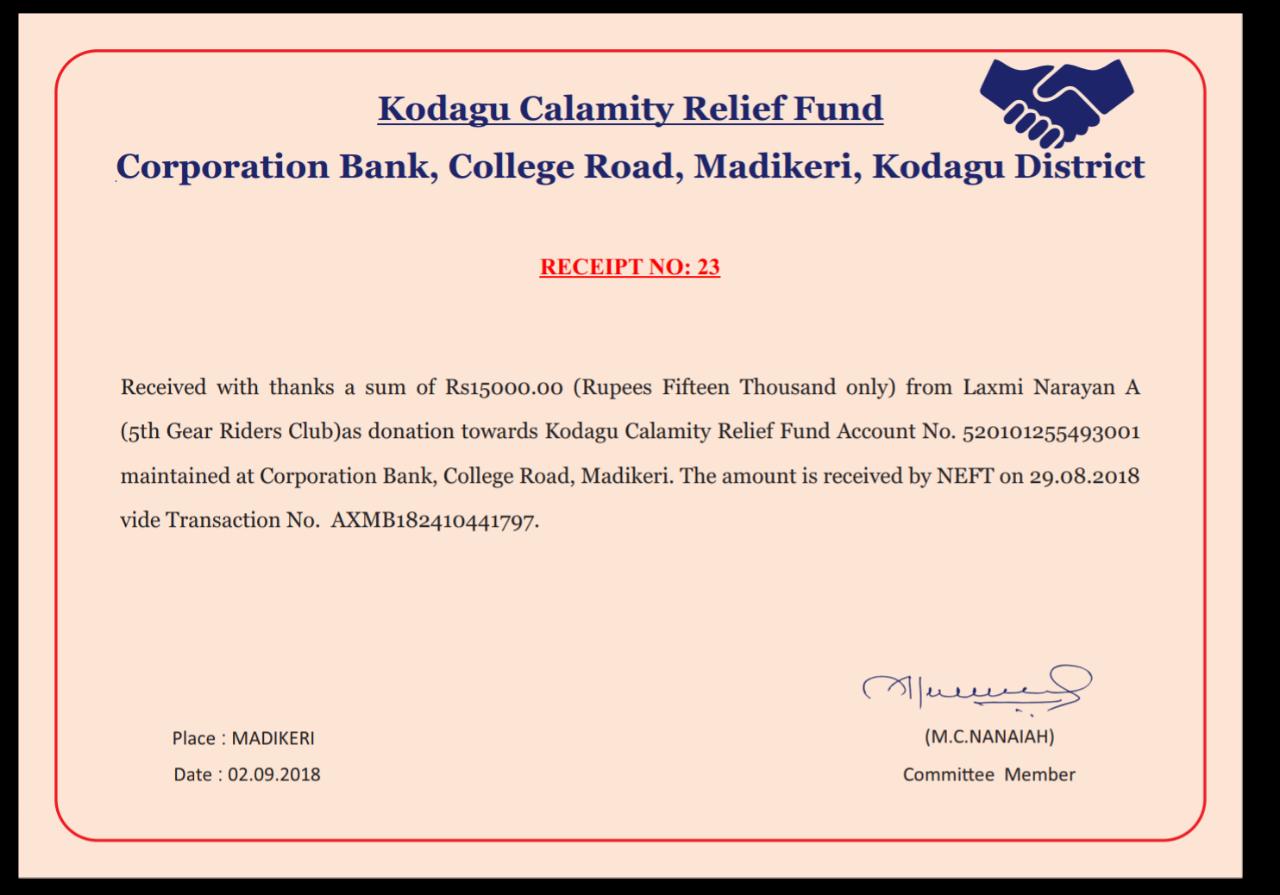 Still Wondering?
If you want to be part of The 5th Gear Riders club, click here