(Terms and Conditions)
Overview:
Please go through this document carefully.
Charges:

Contribution for charity: This is charity ride. So, it will be really helpful if you can contribute to our cause and donate some amount for charity. In future, if any needful person come across we can help them with this collected money.
Club Fees (early bird registration by Wednesday):

New riders/pillions: Rs. 150
Existing riders/pillions: Rs. 100

Club Fees (late registration after wednesday)

New riders/pillions: Rs. 200
Existing riders/pillions: Rs. 150

Trip Expense: will be among riders and pillions.

We assume you are carrying a medical kit, Fego Innovations and The 5th Gear Riders, its organizer, and fellow riders are not responsible for your whereabouts you are only responsible if unwanted things happen during the ride.
Please install Splitwise mobile app. Organizer will be paying for all the expenses and will note in the app. After the trip, bank account details will be shared and everyone can transfer to that account.
Rider/pillion need to follow Fego Innovation and The 5th Gear Riders on Facebook and Instagram.
Rider/pillion need to attend atleast 2 rides out of 5 rides to be nominated for the contest lucky draw.
Social Media of Fego Innovations
Social Media of 5th Gear Riders
Riders Practice:
We don't entertain early birds, so start together end together.
Carry your bike documents (Insurance and RC copy) and license.
Rear view mirrors in the bike.
Please wear proper riding gears like jacket(must), full face helmet(must), knee pads(must), gloves etc.
Riding formation:

Single line formation: In double roads (i.e. road with no divider) or single lane roads ride in single line formation. 
In highways, ride in a zig zag/shattered formation. Please find the image.

Please maintain some distance from your ahead rider, while riding in formation.
No overtaking during the ride.
When you park your vehicle make sure it is in organized way.
We maintain speed of 65-90, we speed up depends on your ride captain and roads.
Please turn on your bike full headlight (not parking light) in the entire ride, that helps your ride captain/fellow riders to distinguish among other non-group riders.
Please drink lots of fluid before starting the ride. This will keep you hydrated.
Day before the ride, please fuel up bike tank and check air pressure. This will help in saving the time at start.
Please help your fellow riders when they make mistake.
For example: Give signals
If rider forgets to turn on the full headlight.
If rider forgets turn off the indicator, while changing the lane
Medicines/Medical kit
Please carry your medical kit. We prefer Apollo medical kit that cost around 270rs (can change depends on availability) to us. If you need assistance please get in touch.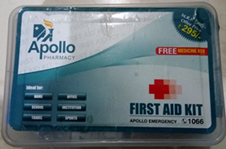 Fig: Front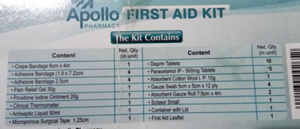 Fig: Rear side + Medicines list
Please Note: Apart from this kit one need to buy other general medicines.
Necessary medicines you need.
Please carry ORS to avoid dehydration. (only for summer)
Reflective Jacket
We have got few reflective jacket for our fellow riders. If you need one, you can get it at 150rs only. Please inform us before the ride so that we can bring it for you.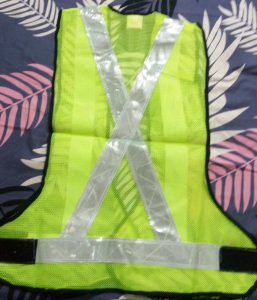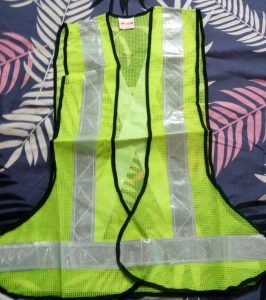 Safety Provision by Club
Two Btwin lights for all the riders to use, it is useful in night rides.
Please Note: If anyone misplace the vio clip provided by the club, one need to bear the actual cost i.e. 700rs.
Things to carry [Mandatory]
Keep some dry snacks, juices and drinking water(mandatory).
Medical Kit and general medicines.
Power bank (not mandatory, but if you have please carry).
Rain covers.

Disclaimer: if you have any concern regarding the terms and condition, write us at info@5thgearriders.com  before registration. We will be happy to help you. The  Fego Innovations and The 5th Gear Riders has complete rights to alter or add terms and conditions. Any decision taken by us will be final at any circumstances.
if you agree the above terms and conditions, please click below to register.