Dhana is humble and easy going person who believes in "Dont worry be happy". He Says "When life throws you a curve… Lean into it… it's Simple :)"

He is a Electrical Engineer by Profession and Motorcycle Rider by Passion, Straight outta of Chennai. He is riding motorcycle for quite a few year and it's a long way to go ahead and he personally believe it's a never ending path… so just keep Riding.
Apart from being a passionate rider he love to listen to different kind of Music.
He has taken 5 rides so far with the club and when we asked about the memorable ride, he says



"Ride to Kolli Hills was my first ride with the Club. Curves always make me go Crazzzyyyyy…. so Kolli Hills it is, 70 hair pin bends within 30 km's i guess. This was one my memorable ride with the club and also Ride to Muzhapalangad Beach, Kannur.
Riding on Sea shore side…. wow…!!! who's gonna say no…. Never….!!!! Well we had fun riding in sea water, night ride to Mahe and night out with new friends… it was fun… well not to forgot about the souvenir we bought ;)."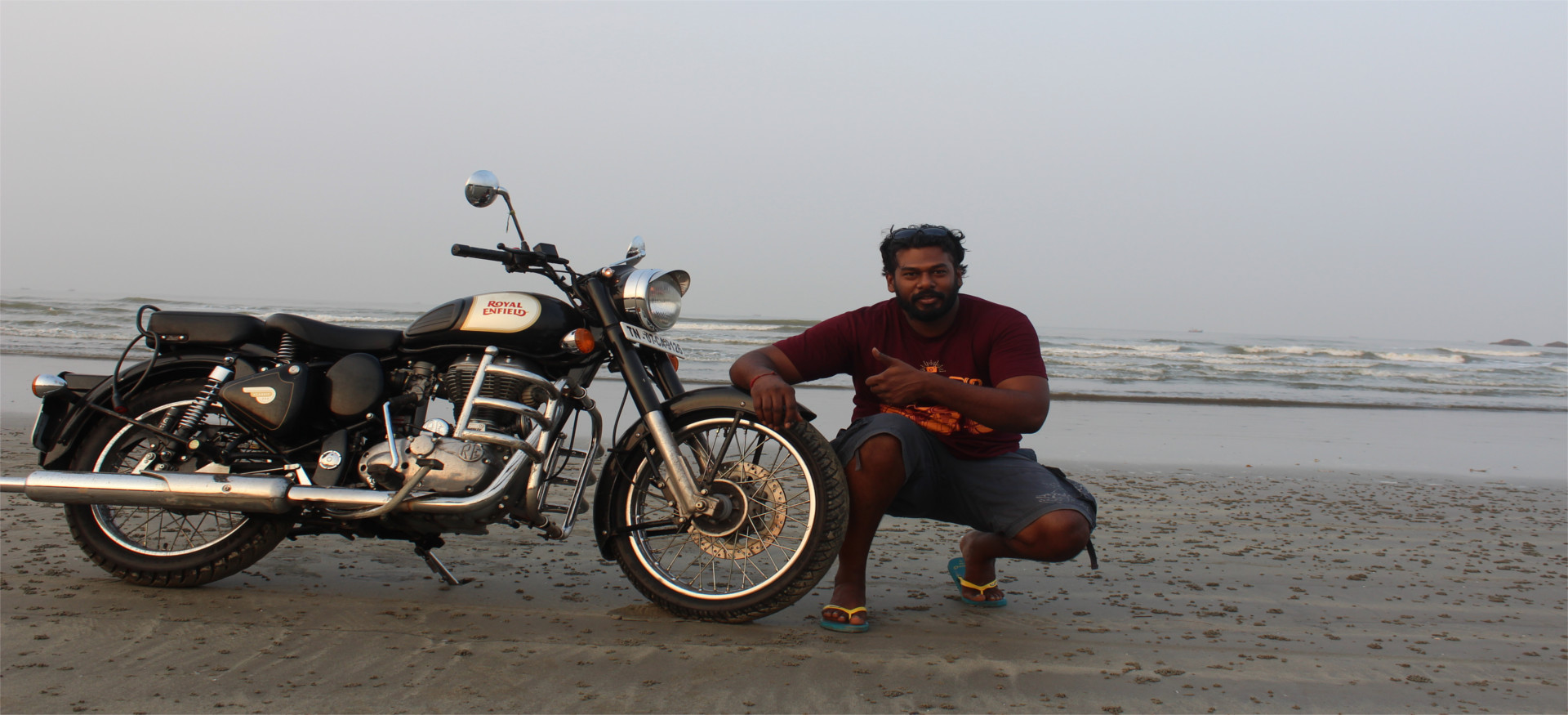 I ride RE 350 Classic! Nothing new I'm going to say about RE 350 Classic, well I will pen down what I feel about my Bull. It's an old technology bike which is still under production and g still going strong.  I know it's not a bike with great features like the new one's out there, but still I fell High when I'm on my Bull, it's a good high 🙂 kind of Heavenly feeling and excellent riding comfort. 
It's a bond between you and your motorcycle which one needs to understand,  then everything happens is magical. For me I feel like flying with that open throttle….   It's magical…  It's a Heavenly feeling :))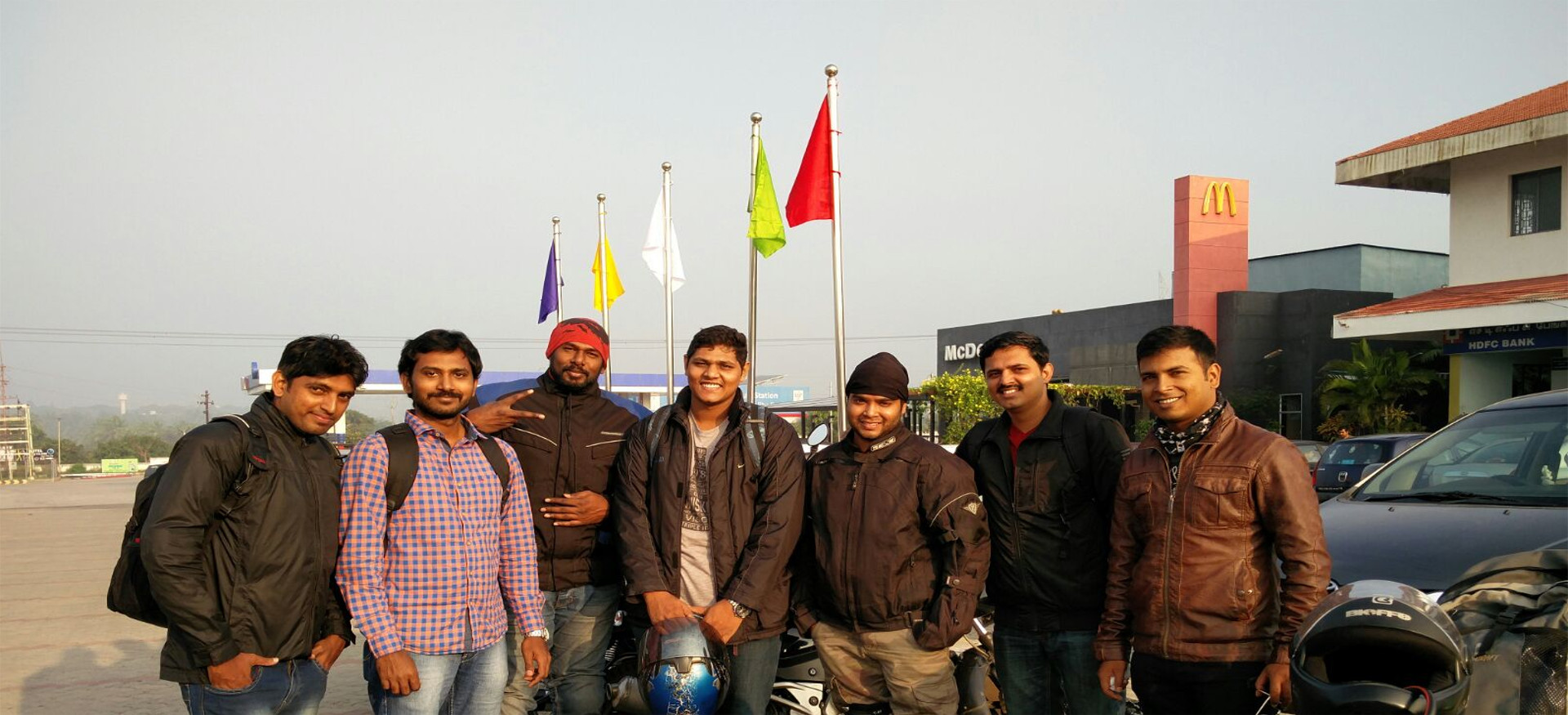 If you want to be part of The 5th Gear Riders club, click here